I've said it before and I'll say it again… WE ARE ADDICTED TO OUR PHONES, PEOPLE. If you disagree you might as well stop reading now bc I'm right (at least for the majority of the population).
Just the other day my roommate and I were discussing some ~questionable~ snaps we took on a fun night out (bc you're only a senior in college once, right??). Anyways… she said to me, "Isn't it crazy that we could share these videos with our kids one day?" And that hit me HARD. Sure, my parents have some cool, retro prom pics but do they have a record of just about every night they went out all stored on one app? I don't think so…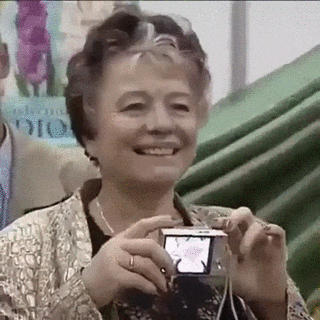 That's because I am much more of a DiGitAl nAtiVe than my parents are. The scary thing is children being born now will be even MORE digital native-y than I am. Mark Prensky discusses digital nativism in his article titled, "Digital Natives, Digital Immigrants." "Thinking patterns have changed," he claims, because we're so quick to hop on the internet, that we literally hold in our hands, and work our way through a problem that way instead. Need to order a pizza? Order online. Need to call a repair shop? Google the closest shops and call the one with the best reviews. We're not looking in phone books or even asking for neighbors opinions on where to take our cars in anymore. We're lessening human contact… so we've become more independent? Or maybe just more DEpendent on our phones…
Guess what being dependent (especially on an inanimate object) does to you? STRESS. ANXIETY. PANIC. Why didn't he respond to my text? Why didn't my photo get a lot of likes?? Why aren't I matching with anyone on Tinder??? Just writing those questions stressed me out… 😦 Sad. Why are we like this?
Maybe because we think we know what brings us happiness when we really don't? Laura Helmuth's "Top Ten Myths About the Brain" states, "We routinely overestimate how happy something will make us." So, let's stop feeling heartbroken when our photo doesn't get as many likes as the girl who just posted the half naked photo of herself… and start LIVING.
Thanks to WikiHow, there are steps to "Go on a Cell Phone Diet" that can jumpstart your new way of livin'. Who knows how successful it is (my b), but I'm sure a little time not staring at a screen (as I type this STARING AT A SCREEN, ugh the irony) would do everyone some good. This blog has taught me so much about how different generations interact with and even deal with social media that I never could have imagined. I'm happy that I've really mastered my informal, digital writing style and feel like I could type away to myself ALL. DAY.
I'll miss you WDA blog </3